*Purchase book from Amazon and receive up to $150 product credit on BrainMaster hardware and software. A $500 minimum purchase is required to use credit. No accessories or third party software included in offer. Forward order confirmation from Amazon to .(JavaScript must be enabled to view this email address). Credit expires and must be used by 12/31/14. Credit is based on purchase price before tax and shipping. Offer can not be applied to other deals and is non-transferable, non-refundable and has no cash value. One deal per customer.
BrainAvatar - The next generation of Neurofeedback
BrainMaster Technologies, Inc is proud to introduce BrainAvatar®, the next generation of EEG and neurofeedback software, available on our Atlantis and Discovery EEG systems. It provides a new standard of excellence, and as with our previous offerings, will become the new standard for comparison for the future of the field of Neurofeedback. It combines all existing BrainMaster capabilities with new features incorporating quantitative EEG (QEEG), peripheral modalities, and integrating assessment with training in a seamless system.
BrainAvatar® introduces a new level of integration and ease of use to QEEG and neurofeedback. It allows you to work the way you want to work, making work more productive and less stressful for you and for your clients. Click to Purchase

Click to view the BrainAvatar® brochure.
---
New At BrainMaster Technologies Inc.
MicroTesla
This is the new MicroTesla™ low-intensity rTMS Subthreshold Magnetic Feedback Stimulator for the Atlantis. It provides pulsed stimulation from 0 to 400 Hz, and sinusoidal stimulation from 20 to 4000 Hz. A choice of coil types and sizes are available, producing field strengths up to and above 100 milliGauss. The MicroTesla builds on our established StimFlash technology, providing a wide range of EEG -controlled as well as standard free-running protocols. The Session Wizard can be used to control stimulation. Protocols such as selective stimulation based on EEG component amplitude , as well as dominant frequency with offset designs are possible. Sequences of specified frequencies at specified times, in sequences, can be defined. Up to 2 different pulse frequencies, and up to 2 different sinewave frequencies, with up to 8 "paddles," can be used.
Read more about the MicroTesla
Impedance Lid for Discovery 20 and 24
A new built-in continuous impedance monitoring capability is now available as an option with the Discovery 20 and 24 amplifiers. Using the same proven approach as the Atlantis devices, this hardware upgrade can be provided for any existing Discovery amplifiers, providing continuous measurement of all sensor impedances. Sensor impedance values can be read into the BrainAvatar 4.0 software (optional) and displayed on a live head map, revealing instantaneous and continuous monitoring or sensor impedance values.
BrainMaster in the News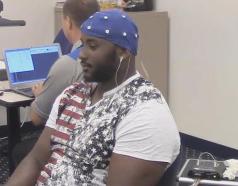 San Diego Chargers Defensive End Corey Liuget Finds Success with BrainMaster Equipment
Read More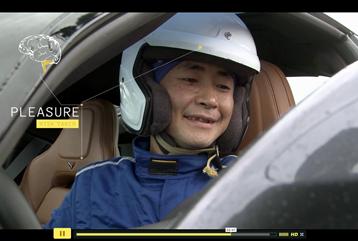 2014 Corvette Stingray and BrainMaster's BrainAvatar's®; exciting collaboration!
Read More
YouTube Neurofeedback Training Videos
BrainMaster Software Downloads and Updates
Brainmaster makes it easy for you to download your neurofeedback software and updates whenever you need them. Choose your software or update below.
Online Knowledge Base
Click Here to View our Online Knowledge Base!
Access to online documentation, manuals, questions and answers, and troubleshooting information about BrainMaster EEG/Neurofeedback Systems.
NeurofeedBack Educational Training

For Neurofeedback training
and workshops visit
Stress Therapy Solutions
AAPB
EEG Vermont
ISNR
New Mind Center
Join the BrainMaster Newsletter
*By subscribing to our newsletter you agree to also be added to our sister company StressTherapy Solutions newsletter to receive training information, workshops and more!